Keynote Speakers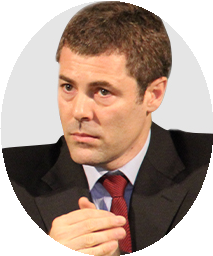 Prof. Eng. PhD Marco Casini
SAPIENZA University of Rome, Italy

Prof. Marco Casini is a leading academic in the Green and Smart Building sector with over 20 years experience in Building Sciences.
He is an environmental engineer, PhD in Environmental Engineering and Research Fellow in Architecture Technology at Sapienza University of Rome, Department of Urban Planning, Design and Architecture Technology. Since 2002 he has been Professor of Architecture Technology and of Environmental Certification of Buildings at the Faculty of Architecture of Sapienza University where he also teaches in several Master's, PhD and Graduate schools on subjects pertaining to Energy and Environmental Sustainability for Buildings. Dr. Casini's research activities cover a wide spectrum of topics within sustainable architectural design and energy efficiency of buildings, focusing on advanced materials and nanotechnologies for smart building envelopes as well as integrated renewable energy systems. He worked as scientific coordinator on major projects including the development of "Italian regional system for the certification of environmental sustainability of buildings - Protocollo ITACA Lazio" (2014) and the preparation of the "Sustainable Energy Action Plan of Rome" within the European Covenant of Mayors for Climate and Energy (2012). Dr. Casini's professional activity has included scientific and technical consultancy on technological, environmental and energy aspects related to the design and construction of complex building structures worldwide, as well as training on Green Building and Smart Cities strategies and policy making for Italian public authorities (Prime Minister's Cabinet, Ministry of Internal affairs, Regione Lazio).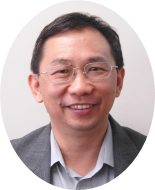 Prof. Chiew Yee Meng
Nanyang Technological University

Dr Chiew Yee Meng was born in Kuala Lumpur, Malaysia; he is married with a son and a daughter. Dr Chiew joined the Nanyang Technological University in June 1986 after completing his under-graduate and postgraduate education at the University of Auckland. After receiving his Bachelors Degree with first class honours in 1981, he proceeded directly to his doctoral research in the area of sediment transport. He completed his doctoral dissertation in 1985 and worked in the industry for a while before joining the academic world. He currently is a professor in Civil and Environmental Engineering.

Presently, he is an Associate Editor of the Journal of Hydraulic Engineering, American Society of Civil Engineers (ASCE); the coordinator of a sub-group on scour at foundation within the Technical Committee 33 (TC-33) of the International Society of Soil Mechanics and Geotechnical Engineering (ISSMGE); and a Committee Member of the Fluvial Hydraulics Section of the International Association of Hydraulic Research (IAHR).
He has had more than 25 years of research experience in many aspects of fluvial, hydraulic, coastal and offshore engineering. His particular research interest is in the area of erosion, sediment transport and turbulence. In addition to his research activities, Dr Chiew provides extensive consulting services to the engineering industries, both internationally and in Singapore. He was the Chairman of the 2nd International Conference on Scour and Erosion (ICSE-2) that was held in Singapore in November 2004.

Prof. Nur Islami
University of Riau, Indonesia

Nur Islami received his B.Sc. from Universitas Riau and his M.Eng from Institut Teknologi Bandung (ITB), Indonesia, and Ph.D. degrees from University of Malaya, Malaysia. He worked in Caltex Pacific Indonesia (an Oil Company) in 1997-2000. He joined Universitas Riau, Indonesia as Lecturer from 2000 until now. He was as Visiting Senior Lecturer in University of Malaya (70 QS World Ranking), Malaysia from 2006 to 2015. During this period (2006-2015) he also was an instructor and consultant for the environment and exploration company that was related to the geophysics. He received the Professor since 2020 in the field of Geophysics from Universitas Riau, Indonesia. Now, Prof Nur Islami, Ph.D is the Vice President of Physics Society of Indonesia Riau. He is a reviewer in several Scopus-Indexed Journals and also associate editor of Arabian Journal of Geoscience. His research is correlated with the geophysical method for the environment and earth resources exploration. Prof Nur Islami has many publications in the reputed Scopus-indexed journals.